Daikin Alira X Series 2.5kw Reverse Cycle, Wall Mounted Split System FTXM25W
FTXM25W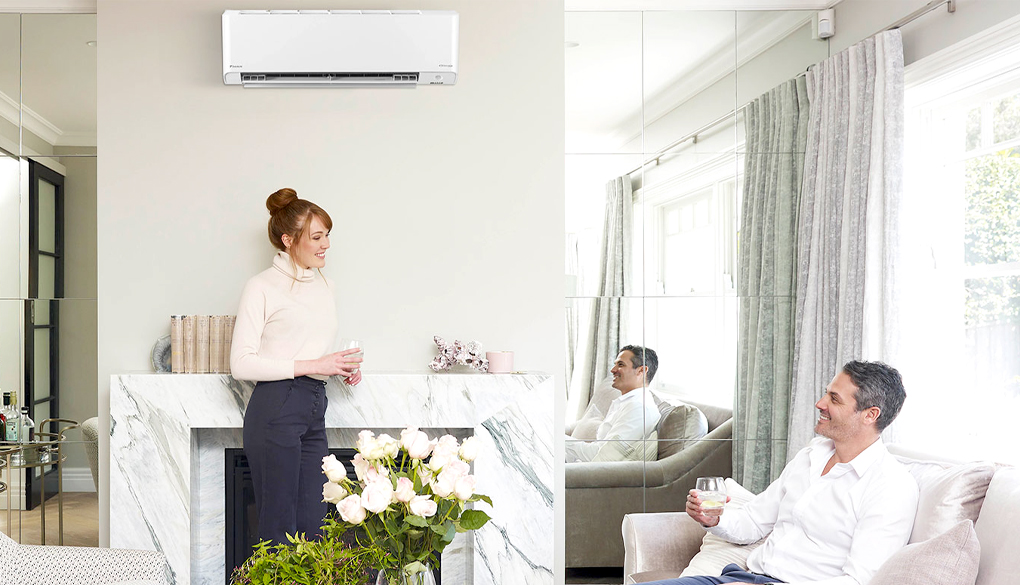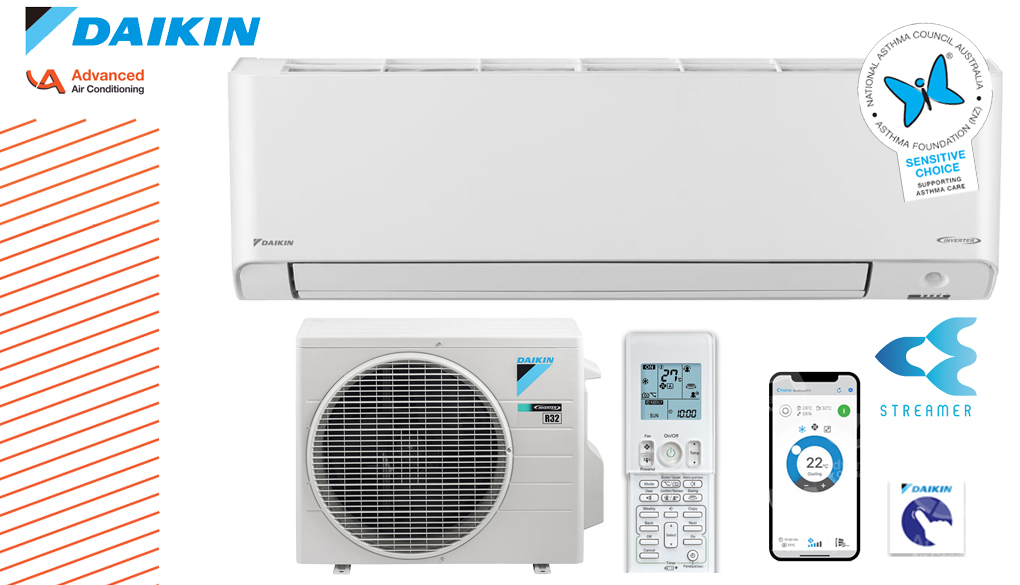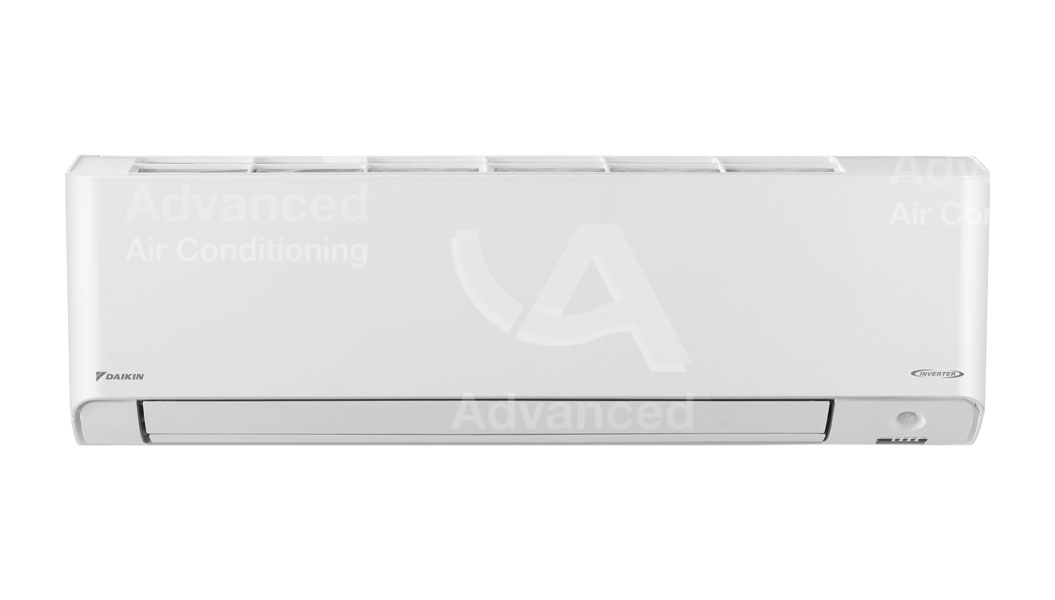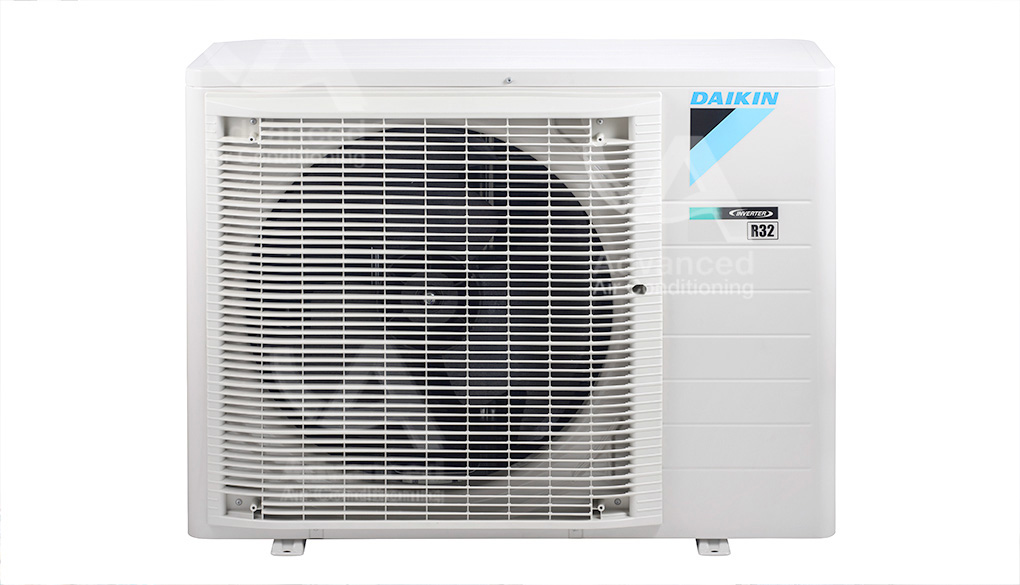 Daikin's Alira X Series wall mounted split system air conditioners are a natural choice for those wanting the comfort of a unit that blends unobtrusively with its surroundings, featuring cutting edge design, compact form factor, energy efficiency and built in Wi-Fi connectivity, so you can control your temperature from a smartphone no matter where you are, the Alira X series are perfect for those who want the latest in both style, technology, and practicality. The same technology that makes the Daikin indoor unit compact also makes it powerful, yet whisper quiet and energy efficient. The aesthetic design of the units also has functional appeal. The smooth surface of the flat panel design can be wiped clean and the flat panel easily removed for more thorough cleaning.
The Alira X Series model also features Daikin's new high performance air purification Streamer Technology. This innovative technology features a high power plasma discharge that generates high speed electrons to decompose harmful substances. This powerful oxidative decomposition process continuously removes odours, bacteria and indoor air pollutants, such as formaldehyde, for superior air purification. Daikin's air purifying filters and innovative air flow systems ensure that fresh, conditioned air flows to every corner of the room. Daikin's new Alira X Series Split System air conditioners also feature R32 refrigerant, New 2-Area Intelligent Eye, Coanda Airflow technology and 0.5°C Step precise temperature control for optimal comfort and efficient operation.
The New 2-Area Intelligent Eye (2kW-4.6kW) is so clever it can now either direct airflow towards you or away from you for draught free comfort. If the room is unoccupied the unit will automatically enable energy saving operations.
For even greater precision and control, you can now set your room temperature in increments of 0.5°C to ensure optimal comfort conditions all year round.
Each model is fitted with enzyme blue deodorising air purification filter that traps microscopic particles, decomposes odours and even deactivates bacteria.
Push the POWERFUL button on the remote control and you'll be relieved with a cooling or heating boost for a 20 minute period, even if the unit's already operating at high capacity
Discharge louvres are specially designed to stream air upwards along the ceiling for longer throws and delivering rapid cooling and even temperature distribution in the occupied space.
Mould-proof Operation – Activates after cooling or dry operation to prevent the build up of mould and odour
Built in Wi-Fi included
Features a back-lit wireless remote controller with precision temperature set point adjustment in 0.5°C increments and a built-in count up-down ON/OFF timer for convenient set and forget operations.
INDOOR UNIT
FTXM25wVMA
OUTDOOR UNIT
RXM25wVMA
Rated Capacity
Cool (kW)
2.5
Heat (kW)
3.2
Capacity Range
Cool (kW)
1.1-3.7
Heat (kW)
1.1-5.4
Indoor Airflow Rate (Hi)
Cool (l/s)
242
Heat (l/s)
223
Indoor Fan Speeds
C/H
5 steps, quiet and automatic
Energy Label/Star Ratings
Cool
6
Heat
6
Front Panel Colour
White
Power Supply
1 phase, 220-240V, 50Hz
Power Input (Rated)
Cool (kW)
0.47
Heat (kW)
0.64
E.E.R / C.O.P
Cool/Heat
5.38/5.00
A.E.E.R / A.C.O.P
Cool/Heat
5.33/4.97
Dimensions (HxWxD)
Indoor (mm)
299x920x275
Outdoor (mm)
550x675x284
Weight
Indoor (kg)
13
Outdoor (kg)
30
Compressor Type
Hermetically sealed swing type
Refrigerant Type
R32
Max Pipe Length
(m)
20
Max Level Difference
(m)
15
Pipe Sizes
Liquid (mm)
6.4
Gas (mm)
9.5
Outdoor Operating Range (Outdoor Temp)
Cool (CDB)
-10 to 46
Heat (CWB)
-15 to 18
Indoor Sound Level (H/SL)
Cool (dBA)
41/19
Heat (dBA)
40/20
Outdoor Sound Level (H/SL)
Cool (dBA)
47/43
Heat (dBA)
48/44
Outdoor EPA Sound Power Level (H)
Cool (dBA)
59
Heat (dBA)
60
Installation
With our manufacturer offering a 5 year warranty on this product, don't risk making it void by having this unit installed incorrectly. We liaise with the manufacturer on your behalf, so you don't have to stress about a faulty product.
5 years is a lot of hot days in Brisbane, and a fair few cold ones as well. If you use us you will be rest assured that we will be around to fix your air-conditioning when you need it.
By adding this to your cart, one of our experienced staff will call and arrange a quote on installation for you. Easy!

$985.00
5 year Manufacturer's Warranty
Built-in Wi-Fi included
Mould-proof Operation
Automatic intelligent airflow and temperature control
NEW Streamer Air Purification Technology
Have you though about adding...