Daikin Cora 3.5kw Reverse Cycle, Wall Mounted Split System FTXV35W
FTXV35W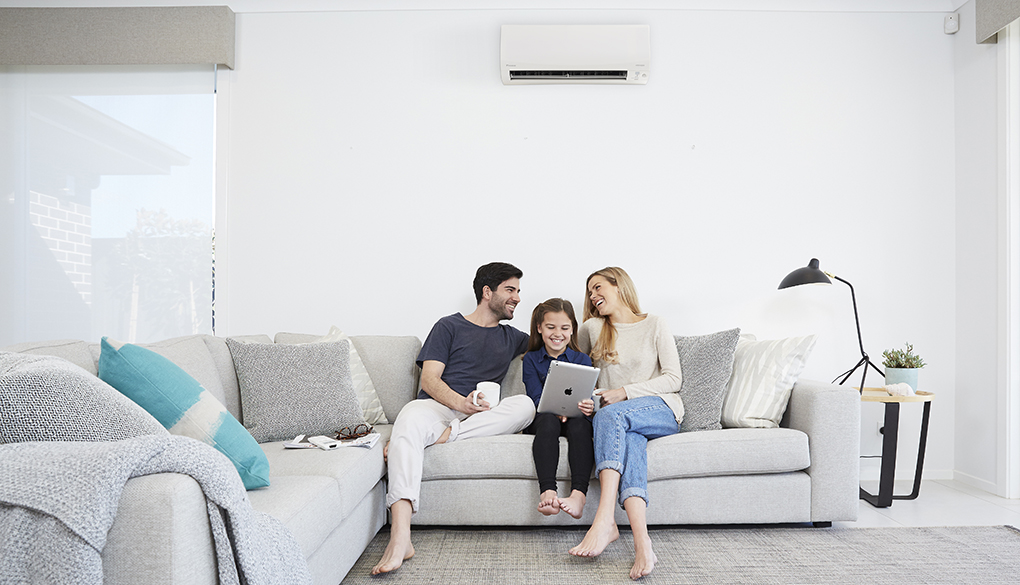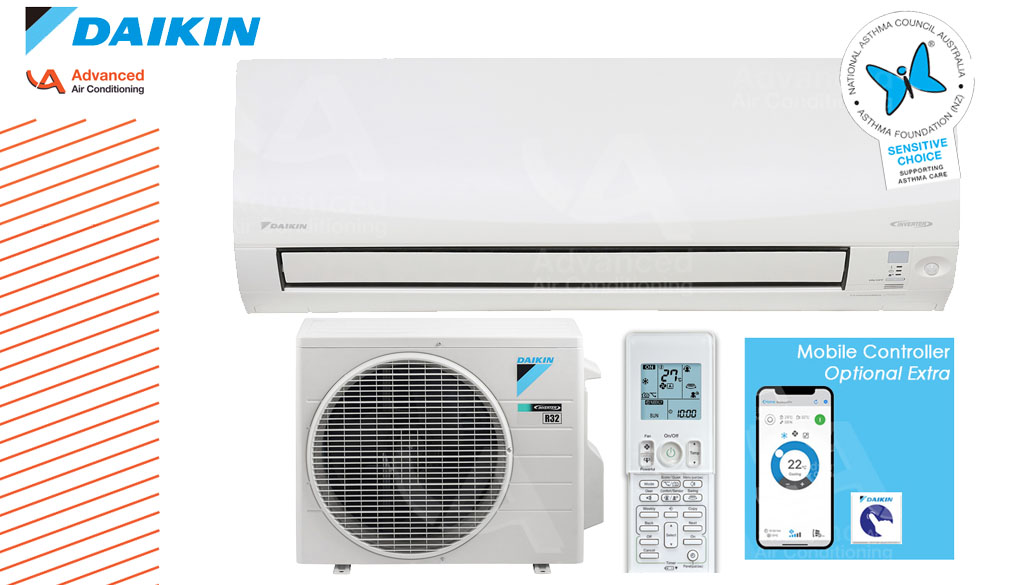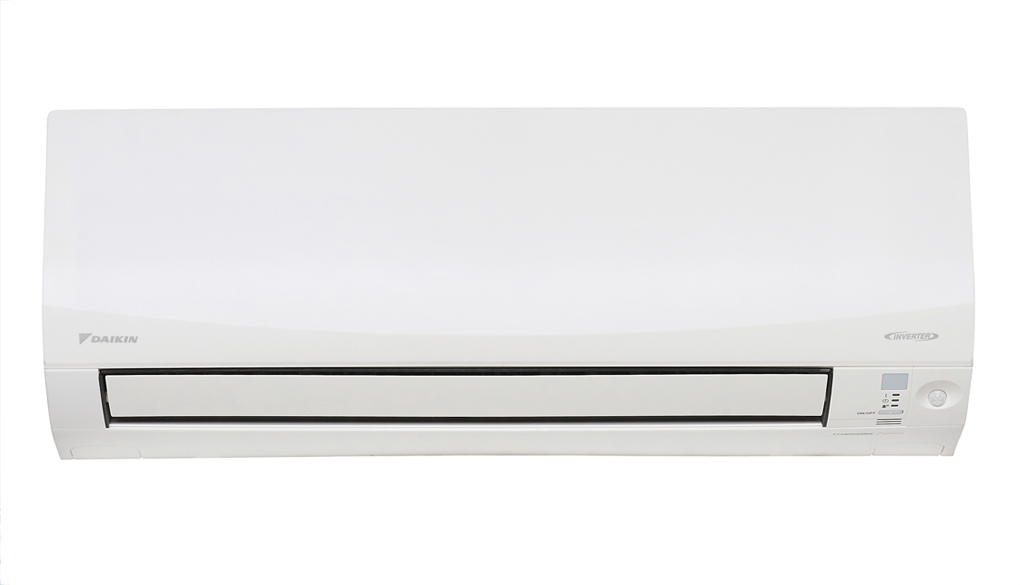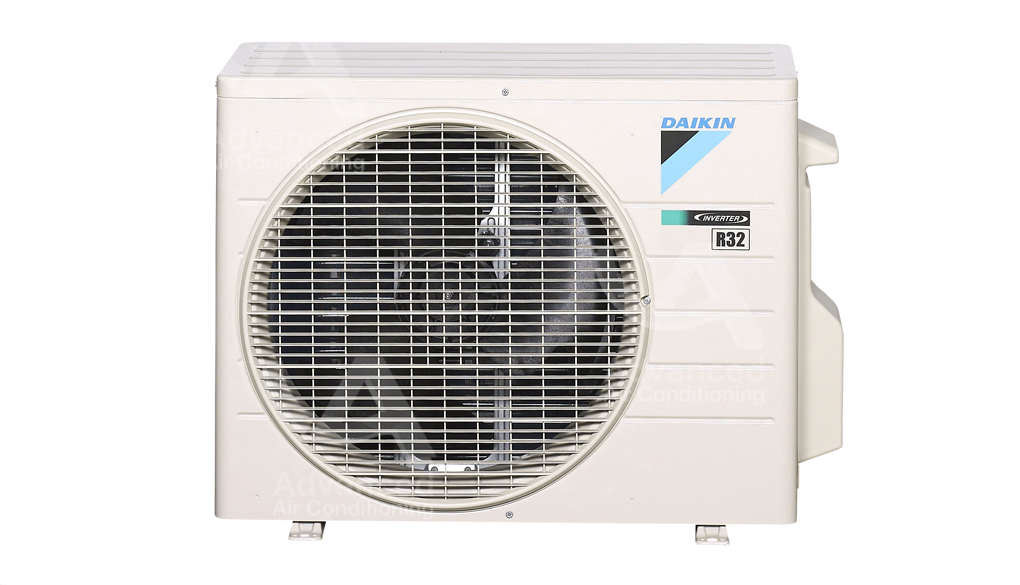 Delivered in understated confidence, the Daikin Cora series features whisper quiet operation, industry leading energy efficiency and superior comfort levels without compromising on style.
Able to blend in harmoniously with modern bedrooms and living areas with its smooth contours and flat panel design in a high quality matte white finish, nothing compares to creating that ideal family sanctuary that makes you feel right at home all year round.
An infrared human presence sensor helps prevent cold draughts and enables energy saving operations when the room is unoccupied for 20 minutes.
Discharge louvres are specially designed to stream air upwards along the ceiling for longer throws and delivering rapid cooling and even temperature distribution in the occupied space.
Daikin's Cora features a quiet mode whereby operation sound levels are dropped to 19dBA (20,25 and 35 class model) for a quieter heating and cooling experience.
Titanium apatite deodorising air purification filter traps microscopic particles, decomposes odours and even deactivates bacteria.
R32 is the next generation in refrigerants with 66% lower 'Global Warming Potential Factor' than R410A, providing less risk of harm to the environment.
Features a back-lit wireless remote controller with precision temperature set point adjustment in 0.5°C increments and a built-in count up-down ON/OFF timer for convenient set and forget operations.
INDOOR UNIT
FTXV35WVMA
OUTDOOR UNIT
RXV35WVMA
Rated Capacity
Cool (kW)
3.5
Heat (kW)
3.7
Capacity Range
Cool (kW)
0.9-4.2
Heat (kW)
0.9-5.5
Indoor Airflow Rate (Hi)
Cool (l/s)
175
Heat (l/s)
183
Indoor Fan Speeds
C/H
5 steps, quiet and automatic
Energy Label/Star Ratings
Cool
3.5
Heat
5
Front Panel Colour
White
Power Supply
1 phase, 220-240V, 50Hz
Power Input (Rated)
Cool (kW)
0.81
Heat (kW)
0.77
E.E.R / C.O.P
Cool/Heat
4.32/4.81
A.E.E.R / A.C.O.P
Cool/Heat
4.29/3.81
Dimensions (HxWxD)
Indoor (mm)
285x770x223
Outdoor (mm)
550x675x284
Weight
Indoor (kg)
9
Outdoor (kg)
30
Compressor Type
Hermetically sealed swing type
Refrigerant Type
R32
Max Pipe Length
(m)
20
Max Level Difference
(m)
15
Pipe Sizes
Liquid (mm)
6.4
Gas (mm)
9.5
Outdoor Operating Range (Outdoor Temp)
Cool (CDB)
-10 to 46
Heat (CWB)
-15 to 18
Indoor Sound Level (H/SL)
Cool (dBA)
42/19
Heat (dBA)
42/20
Outdoor Sound Level (H/SL)
Cool (dBA)
49/44
Heat (dBA)
49/45
Outdoor EPA Sound Power Level (H)
Cool (dBA)
61
Heat (dBA)
61
Mobile Controller
Daikin Mobile Controller puts your air conditioner's frequently used functions at your finger tip with an easy to use app. In conjunction with Daikin's wireless LAN adaptor, the easy to use Daikin Mobile Controller lets you use your smartphone or tablet to operate your Daikin wall mounted air conditioning unit via Wi-Fi or the internet.
Installation
With our manufacturer offering a 5 year warranty on this product, don't risk making it void by having this unit installed incorrectly. We liaise with the manufacturer on your behalf, so you don't have to stress about a faulty product.
5 years is a lot of hot days in Brisbane, and a fair few cold ones as well. If you use us you will be rest assured that we will be around to fix your air-conditioning when you need it.
By adding this to your cart, one of our experienced staff will call and arrange a quote on installation for you. Easy!

$1,155.00
5 year Manufacturer's Warranty
Only available from Daikin authorised dealers (that's us!)
Whisper Quiet
Automatic intelligent airflow and temperature control
Contact us for Installation Prices
In stock
Have you though about adding...