Hitachi E Series 5.0kw Reverse Cycle, Wall Mounted Split System RAS-E50YHA
RAS-E50YHA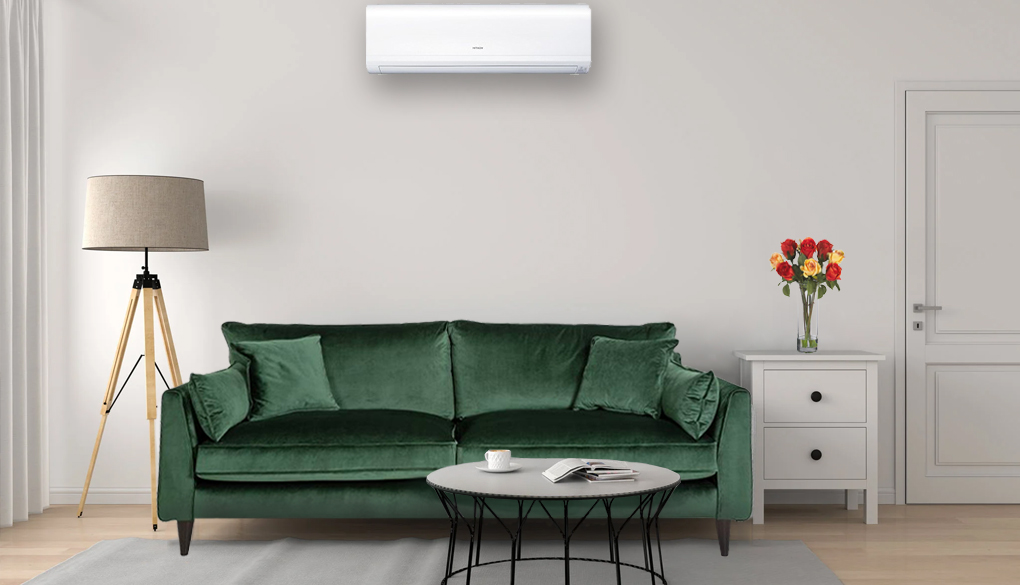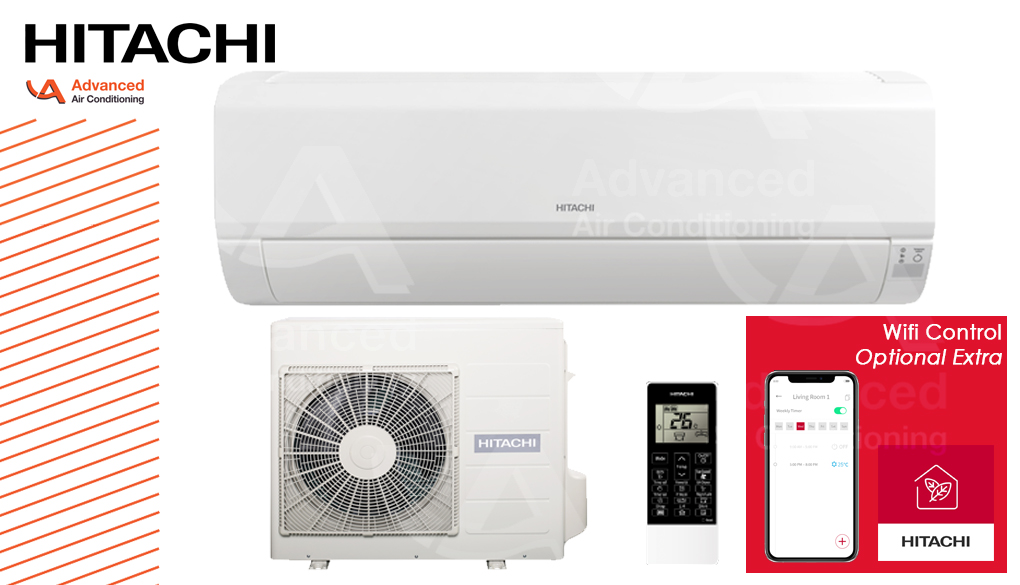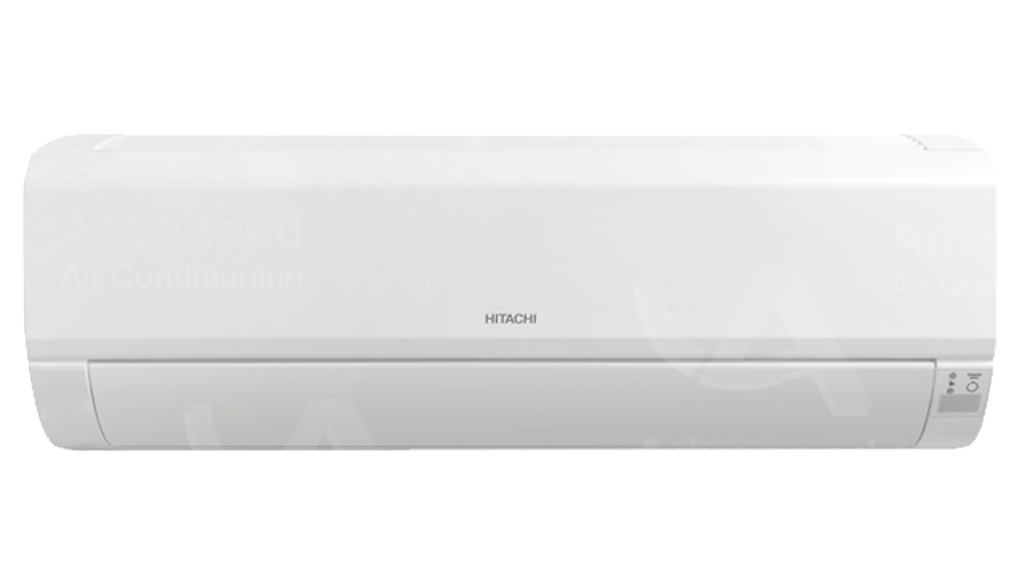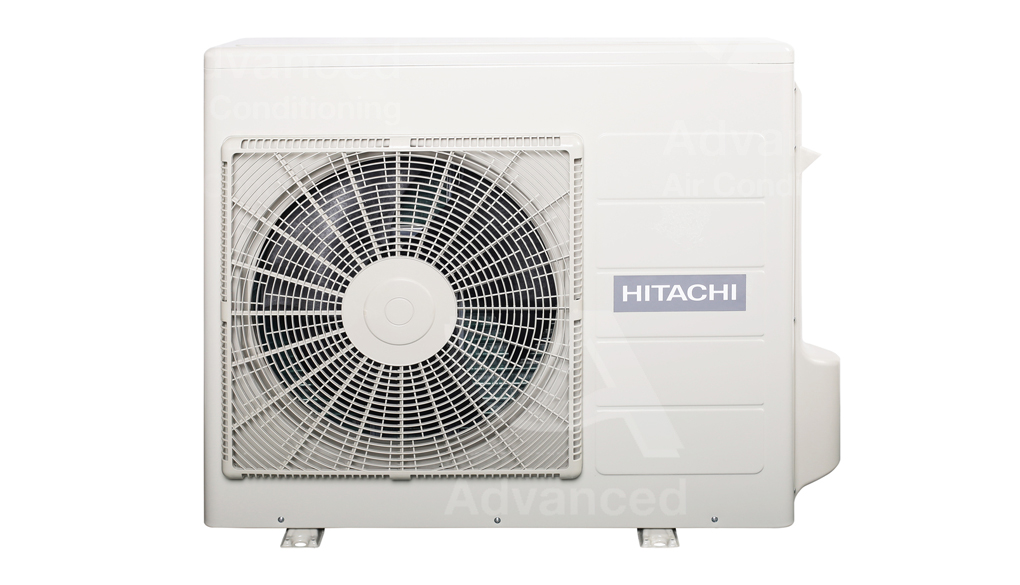 Efficient and sleek design with flexible features that provide comfort all year round. Hitachi E-series split system wall mounted air conditioners offer a contemporary solution for all applications.
At the push of a button, Eco Mode efficiently delivers a slightly reduced temperature to help keep energy consumption to a minimum.
Powerful Mode will run your system at maximum output for 20 minutes, projecting airflow further and faster to cool or heat your room rapidly.
Manual Frost Wash; a revolutionary new cleaning technology, you can depend on cleaner, fresher air all year round.
For those needing higher air quality, Hitachi's 'E' series features the unique Nano Titanium Wasabi air purifying filter.
Newly improved seamless fan control system system, allows for whisper quiet and smooth fan speed changes for maximum comfort
Features a back-lit wireless remote controller
Specifications
INDOOR UNIT
RAS-E50YHAB
OUTDOOR UNIT
RAC-E50YHAB
Rated Capacity
Cool (kW)
5.0
Heat (kW)
5.3
Capacity Range
Cool (kW)
1.0-5.5
Heat (kW)
1.2-6.5
Indoor Airflow Rate (Hi)
Cool (l/s)
210
Heat (l/s)
238
Indoor Fan Speeds
C/H
Front Panel Colour
White
Power Supply
1 phase, 220-240V, 50Hz
Power Input (Rated)
Cool (kW)
1.38
Heat (kW)
1.36
E.E.R / C.O.P
Cool/Heat
3.62/3.60
Dimensions (HxWxD)
Indoor (mm)
280x780x230
Outdoor (mm)
600x792x299
Weight
Indoor (kg)
8.5
Outdoor (kg)
39.50
Condensate Drain
(mm)
16
Refrigerant Type
R32
Max Pipe Length
(m)
30
Max Level Difference
(m)
10
Pipe Sizes
Liquid (mm)
6.35
Gas (mm)
12.7
Outdoor Operating Range (Outdoor Temp)
Cool (CDB)
-10 to 46
Heat (CWB)
-15 to 24
Indoor Sound Level (H/L)
Cool (dBA)
47/26
Heat (dBA)
47/26
Outdoor Sound Level
Cool (dBA)
50
Heat (dBA)
52
Outdoor EPA Sound Power Level (H)
Cool (dBA)
63
Heat (dBA)
63
Advanced Wireless Controller
For the ultimate climate control, an optional premium wireless remote or wired wall controller will give you added functionality beyond the standard wireless remote.
airCloud Home wifi controller
Installing the optionalairCloud Home wifi controller module allows you to control your wall-mounted system using your smartphone or tablet. Operate your system from home or remotely, adjusting temperature, fan speed and setting custom schedules.
Installation
With our manufacturer offering a 5 year warranty on this product, don't risk making it void by having this unit installed incorrectly. We liaise with the manufacturer on your behalf, so you don't have to stress about a faulty product.
5 years is a lot of hot days in Brisbane, and a fair few cold ones as well. If you use us you will be rest assured that we will be around to fix your air-conditioning when you need it.
By adding this to your cart, one of our experienced staff will call and arrange a quote on installation for you. Easy!

$1,410.00
5 year Manufacturer's Warranty
Nano Titanium Wasabi filter
Whisper Quiet
Manual Frost Wash
Contact us for Installation Prices
In stock
Have you though about adding...