Daikin Wi-Fi Adapter for 2-4.6kW Alira, Cora and Lite Series
20-46WLAN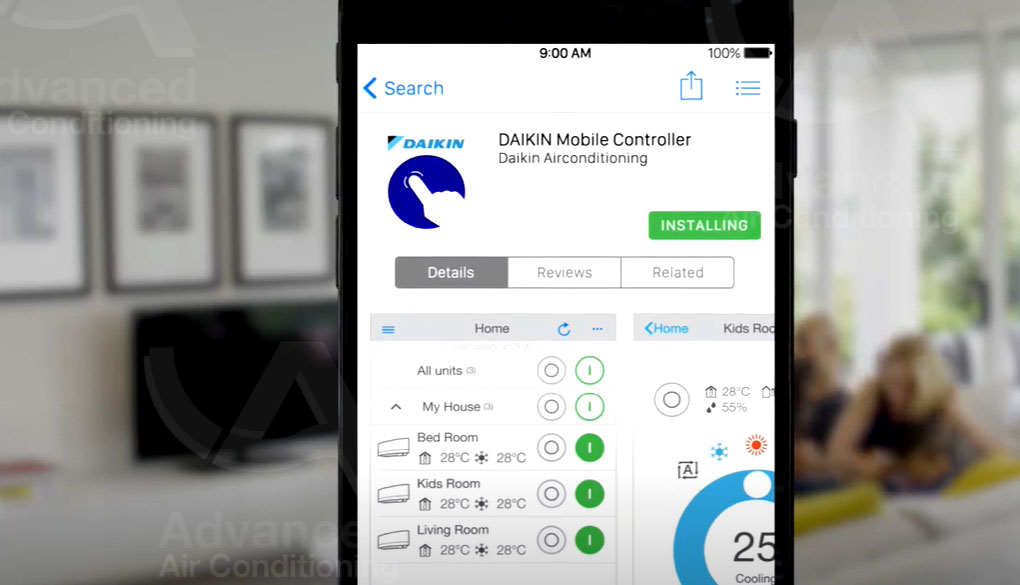 The Daikin Mobile Controller puts your air conditioner's frequently used functions at your fingertips with an easy to use app. In conjunction with the Daikin's BRP072C42 wireless LAN adaptor, the easy to use Mobile Controller app lets you use your smartphone or tablet to operate your Daikin wall mounted air conditioning unit via Wi-Fi or the internet.
This product, the 20-46WLAN Wi-Fi Adapter will suit all 2kW to 4.6kW Alira, Cora and Lite Series Models. Included in this price is
20-46WLAN Adapter
BRP067A42 and BRP072C42
The Mobile Controller app is available for download, free from the Apple App Store or Google Play.
To download the Mobile Controller app, search 'Daikin Mobile Controller' in the Apple App Store or Google Play. It will appear as Mobile Controller app once downloaded.

$165.00
5 year Manufacturer's Warranty
Only available from Daikin authorised dealers (that's us!)
Air Purification
Automatic intelligent airflow and temperature control
Contact us for Installation Prices